#Episode 12 – Global Development: Products & Services – Part Two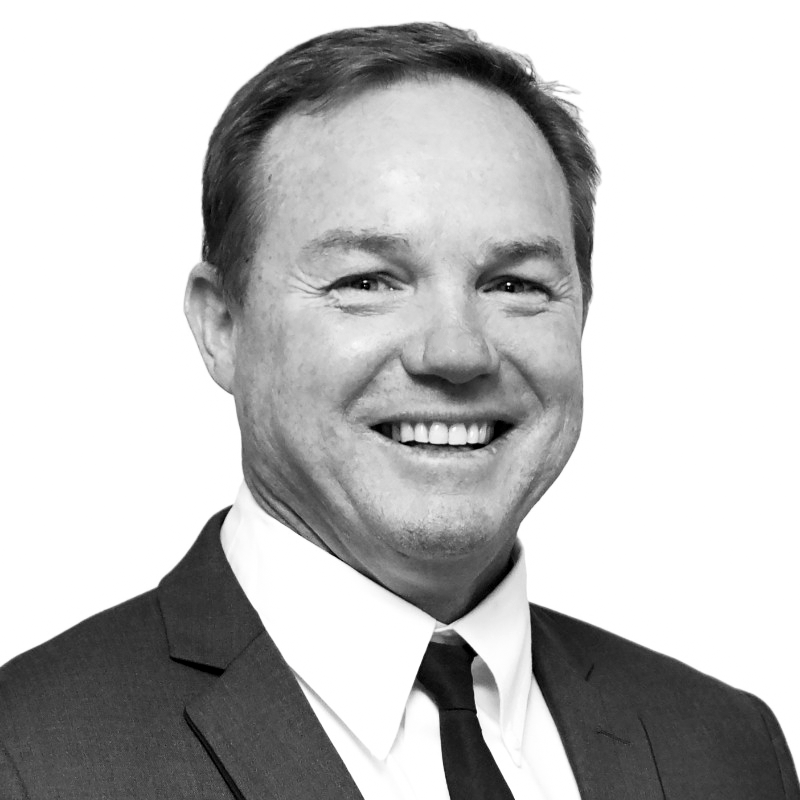 In today's episode, I am joined by the Director of Sales & Marketing for Mineral Systems with McLanahan Corporation – Chris Knowles.
I have known Chris for a little over a year, after first working with him at McLanahan developing a strategic plan. Not only have I discovered that Chris is a passionate and knowledgeable sales and marketing executive, but also a person that places great emphasis on his people. In this two-part episode, I sit down with Chris and have a chat about:
Technology advancement
Mineral Systems
Product Development–risks, alternatives involved, and impact of development time frames versus product life
Challenges and solutions in introducing new products to new markets
---
Episodes 11 and 12 make up a two-part episode. Part one can be heard here: Episode 11
SUMMARY KEYWORDS
market, product, people, develop, business, minerals, development, customer, manufacturing, product development, manufacturers, process, purpose, question, understand, marketing, existing, important, mentioned, technology
SPEAKERS
Graeme Fitzgerald, Chris Knowles
Graeme Fitzgerald  00:09
Welcome to manufacturing mastery with Brian Fitzgerald, the podcast. My name is Graham Fitzgerald. And for over 30 years, I've led some of Australia's largest manufacturing organizations, right in the highs and lows, the occasional failure, and the plentiful successes that inevitably come with being in business. This podcast is aimed helping you progressive Australian manufacturer with practical and real world advice on navigating your pathway to sustainable success in manufacturing, myself, and my special guests will cover everything from how to embed a planning framework into your business, new approaches to innovation, the importance of culture, and how to lead change, and navigating the new normal as an Australian manufacturer. So manufacturers, let's master it. So when we were discussing the theme, you gave me so many options that you're qualified to speak on. So given we're coming to the end of the first season of manufacturing mastery, I felt that the issue of product development was an important one for all manufacturers, it'd be fantastic if you could share with us your thoughts that relate to the questions, you know, and you shared with me these questions, should we really be developing new products? And if so, why? What are the risks involved? And the alternatives? And what's the impact of development timeframes versus your product life? So they got me thinking those questions you, you sort of threw back at me, so I'd love you to share with us your thoughts around that.
Chris Knowles  01:39
Yeah, they're, they're reasonable questions. And it's all about the why. And it's really good timing, because, as you know, we're going through the, the some product development xe product launch at the moment. And I realized that product development for small manufacturers, thus, well, relatively small manufacturers, in my mind, like mclanahan, were offering a low volume, high value, often customized product, or system, it can be a challenge. But don't get me wrong, a manufacturer has to develop, they have to develop the products and services. Because the market changes, technology changes, we know, we experienced all the time, customer expectation, changes, who would pay if they lost repeater, and then another $15, to have it delivered in in COVID, but that's accepted, no doubt that I'd ever get my father or even myself to, you know, accept that that's a reality. But But so, so we have to, you know, we do have to develop it. And you need to set up a culture and an expectation that accepts, accepts that that is that is the reality. But we have to be the really try and be more disciplined around the entire process. So I guess, if you look at, we're always seem to be developing our existing products. And that's a normal part of a continuous improvement culture. Or, if you look at the, the classic, four P's of marketing, prolonging your product life cycle is important. And it often requires development. And this is normally done by the best. Buy the best companies, it's normally done incrementally, in well defined stages. And I say that because obviously, in the dim, distant past, I come from a software background. And you didn't get in those days, you didn't get an update every day, like you do with your apps on your phone, you actually got a staged update update, you might get that once a year, or once every six months. And then you'd get an upgrade once every five years. And so it was it was sort of expected and understood and normalized. Things have changed a little now, nowadays. But in the manufacturing space, we talk about continuous improvement. But if you're constantly changing, it's actually detrimental to a brand that's been there. Because people can't find stability. They can't find familiarity in your process and in your good. So that can erode confidence. So as I mentioned, even with existing products, and even with a culture of continuous improvement, we're all positive things. You must be able to articulate the why it's not developed for development sake. The Why is the most important question, not the what? Or the when? Or how much, which is often a question you get asked, but the Why is the most important internal and external question. So for product development of existing products, we need to make sure that they are developments around one of our modifications or upgrades actually have a measurable value to the majority of your use. That's a great meet metric, say, okay, we're going to develop or we might have three development projects or three more applications. And we want to prioritize which one has measurable value to the majority of the users and that value, can I clearly state that value, and demonstrate that value? And then what is the best way to actually roll that out and well defined will communicate clear status. And as also, as part of the why you need to be able to articulate exactly the same value inside the company. Right? Yeah. You know, so it, you know, why are we actually doing this?
Graeme Fitzgerald  06:20
So that's actually aligning your own resources that right? Yeah, absolutely.
06:25
You're right, Graham, you have to, you have to bring them all with you. And you have to be able to explain and justify the expenditure the extra time. And in the change, I guess. So. It might be that, Okay, guys, this product is becoming much fewer, we're sort of seeing decline in interest. So we want to extend the product lifecycle, and you know, we're gonna make these modifications, right, these, these new technologies to it, you might say, Okay, well, we've got, we've got a, you know, a 50%, market share, we want a new percentage of the market, who are have different expectations, or we want to actually increase the profit. So we're going to add this value to all we want to replace technology, all those sorts of things. And that relates to, you know, how you go about existing.
Graeme Fitzgerald  07:24
How's that different to new products in
07:28
new products is, is different, because there's higher risk, higher complexity, and, and higher cost. So you obviously need to look at the depth and the breadth of market, or the proportion of it that you can compete in. So if you're looking at a new product, you're actually really looking at the market. As if you are an entry level. And you go, Okay, this is the market, how do I know this? Is the market? How do I justify this as the market? And can we actually compete in it, and you also need to look at the product life expectancy. So in our case, we have a 25 year life expectancy, but if you're putting together maybe a new phone, or you know, some new technology that only has likely a five year product life expectancy, well, you better make sure that you can develop that product quickly. Yeah, because you know, your markets going to change in five years, it absolutely doesn't matter what market you're in, your market is going to change. If it takes you two years to develop the product and then another to develop it, or is develop the marketing and grab market share, then you have a very small window to go from nothing who acts to market share. Now, that's not saying don't do it, that's saying that saying be aware of the product life expectancy, because the value proposition might still be valid, you might see a real niche that is willing to pay a premium for this product. But there's a short time to do it. So instead of developing it, so then again, you know, when we're talking originally about the questions I ask is, do you need to develop an in Why? Well, can you acquire that technology that changed that development, or a good part of it? I mean, it's really surprising how much there is already out in the marketplace that you may be able to capture in some form, not necessarily owning it, licensing it joint venturing it. They could be an alternative method. Because there might be technology that's similar. That's partly developed. It's already fully developed but might be just poorly marketed. It might be under funded, might be slightly under developed. And that means that acquisition to that development is much faster and can be a much cheaper path to market.
Graeme Fitzgerald  10:10
And that really hit really focusing on that importance of time and being timely into those markets that you're, you're developing?
10:21
Yeah, I think that's a really important question to ask yourself and be honest about it. And that is, what is the time to develop this? And are we willing to invest in my area? Is that suitable? And if not, are we willing to invest to make it shorter? Yeah, so I think your go to market plan is really important, you need to ask those questions. So you need to have a go to market plan, have research, do your market, research the, the competitive landscape, obviously, and understand the portion of that market, you can grab it over what time but I'd suggest also fully costing the entire cost of resourcing this development, this product development and, and costly in the shortest possible time. So you may, you may say, oh, we're going to, you know, we're going to use existing resources in the company to actually develop this will expect it to take three times as long and the cost about the same, but just be amortized over a longer period, and get no funding back from getting no money back for it because you're not able to put it in the market for bodies. But nevertheless, whichever way you do it, you need to actually put the the continued the total cost of the product development, including the marketing, not just technical development across a five year time frame, at least in our case, anyway. That that will allow you a that'll allow you time to get to market, and then time again, who get the customization or perfect the perfect fit, perfect the development and then look at, you know, a minimum five year after their ROI to capture the entire cost. Again, depending on your market, it might be 10 years for someone else. Yeah. And then be including, then then look at your ROI, as full lifecycle ROI. So in our case, it's the it's the total investment to develop it and market it. And then the ROI includes for our equipment, the sale price, the services that we attach to it, the the tile as I call it, the spare spare parts, and upgrades over the entire life of that one product, and then multiply that by their proxy or the number of products that you'll sell. And you'll actually get an honest, long term view, not a short term grab just so that you can say you've got a new product in the market and hope someone buys your company. But the actual long term view of what the real real cost and the real value is of this new product.
Graeme Fitzgerald  13:27
Are you looking to grow your manufacturing business need some support to achieve your goals? My manufacturing mastermind group is a great place to start. This exclusive group receives monthly worksheets and guidance around the five key principles of manufacturing growth is a monthly live virtual q&a session and a live mentoring call with a mastermind member where we troubleshoot the business challenge of the day. Plus this group comes together on a quarterly basis for a one day workshop to ensure accountability in the delivery of your business growth plan. Find out more by visiting Brian fitzgerald.com.au slash mastermind So you mentioned before that your mclanahan are in the process of introducing their new sizing range to the markets and so one of the things that I will try and do in this this podcast series is actually for those that use it give them valuable time to listen is that they can take something away from their from this that they can actually apply in their business so can you share with us what the biggest challenges have been the first place for you in that new product development and and how you're tackling it.
14:49
Yeah, sure, happy to do that. significant challenges and a significant process. I guess I'm when I People patient, base it enough to hang on for the ride. But the new that we're in the process of launching a new mineral sizer, which is designed for a crusher that's suitable for new markets including medium and high rock minerals. You heard me mention that our core business we have capability in this area, but it's for, it's for softer minerals in different duties, I guess. It's not a blue sky product development. It is being launched this month at mine Expo in Las Vegas. So it's a, you know, it's a significant investment for the company. And we expect long term value from it. So, you know, we have some expertise in this area, we have actually been building crushers of one sort or another. Since 1894. As an organization, I wasn't there at the time, but not long after. We, we have been building direct drive sizes, similar to these in Australia since 2003. But they've been estimated for things like salt and cold stuff, the rock. So the extra This exercise is about leveraging the knowledge and the expertise and the learnings and then building a completely new type of Crusher, which we call the mineral sizer that actually suits a new market and goes across multiple iterations of that market. Yeah. And of course, I'll have to tell you why because I previously opened my mouth and said, You always have to ask the question why. So because part of our long term business plan, which, you know, people like yourself have, have been involved in, you know, nurturing our process of understanding how we develop these plans. And part of that plan included pivoting our solutions, the solutions we offered in the service, we offer towards alternative minerals, which I mentioned before, any those minerals that are outside of call. So we currently have a number of minerals processing solutions that are suitable to be used in other minerals such as nickel, copper, gold, iron ore, and more recently, lithium, which is a buzzword around minerals area. At the moment, as we talked about the development of electrical vehicles. So to us, it seemed like a lower risk option, and potentially a lower cost option to take an existing technology that we know works and redevelop it, repackage it from the ground up, and, and provide a product that actually fits these emerging markets. So we talked about challenges previously, in developing the product. We, which is really about how well you develop that product, how will you understand the market, you're going into the technology that you're going to use, and the technology that's going to be available in the future. So that might be things like remote access, remote condition monitoring, and might be new metallurgies that are merged to make them more wear resistant, and more reliable. But all of that goes into the cost of the of the new product. And we went down the track of using our existing technical people resist the engineers to develop this. And it's been a honestly, it's been a double edged sword. And I think I've been cut personally with both edges. But we we
Graeme Fitzgerald  19:18
like the analogy. We use,
19:20
we used that opportunity because we have the capability of engineering people inside the organization that have expertise in this area. It's difficult to find that expertise elsewhere. To actually invest in it. It's it's costly, both ways. But the long and the short of it is it has taken us quite a number of years to get to this point in the market is moving. So clearly we're not the first in this new market. Yeah, we are. We are trailing but we have been able to leverage some of our expertise and some of the learning Along the way to tweak the design and provide new and innovative features with new technologies that have been available. So it's sort of a, as I mentioned, to his sword. But what I want to really talk about because it's my passion, and it's my experiences, yes, I've developed a product. Yep. So product development, and market penetration are quite different. And I'd like to talk about the market penetration. Yeah, and you really need to understand who your customer is going to be, and what our competitive position should be. And ideally, we want to be in control of our competitive position. not always easy, and it sounds sometimes it sounds impossible, and many people focus way too much on a direct competitor. What we want to know is what is our what is an ideal customer, describe an ideal customer, what specific customer fits in this profile. So you know that this product, that's the market that we have, that's the market research that we've taken? Absolutely, I'll give you an example. Our ideal customer for this equipment in the introduction phase, is an Australian miner processing iron ore, bauxite, copper, nickel spodumene, who is looking for a lower capital cost primary Crusher, that may need to manage a specific product size, coming out the end. And or it may need to manage feed, is it going into the crusher that is clay ridden, or has contaminant material. And our unique value proposition is designed and built in Australia, with features that significantly reduce maintenance, downtime, and total cost of ownership. So what that does, is that that's a clear message, that's a clear narrative, it's a clear understanding for our own internal business, to understand where our product fits, and what the value proposition is. So we're all speaking about it in the same way, and we can all articulate that to the market. So we're taking a very large market, and we're trying to identify what an ideal customer is, and how we would sell it to them. So then we have, within that we have, we have to talk about the P word, we have to talk about pricing, what is the pricing strategy to meet the market? Yep. And if you haven't defined your market and defined your value proposition, clearly enough, you will struggle on the pricing word, the pricing strategy. So there's the pricing strategy for us is to meet the market. That is whatever the market price is, the acceptable prices for a or the customer for the industry. And for the unique value proposition that we have is meet the market. And the execution, the execution is made to order using a standard range, but with some customizable options. So what I guess what I'm trying to demonstrate here is that we've we, you know, we've done a lot of research in the early phases about how big the market is, how broad it is, what the landscape is, what the typical pricing expectation is in the marketplace, which is what, who's got what market share, how much can we steal? And, you know, under what time frame? So, you know, it's quite, it's important to be specific, clear, well defined. Now, you can bet that the first customer that we actually get is not going to be one that fits that. That niche that we've identified, I know I'm sure there are cynical people out there rolling their eyes going, Yeah, nice. That's the perfect person but who you're actually going
24:23
by customer will have one or more of those attributes. And it will change as the the market lifecycle changes the market expectation change. So with us, that sort of that's, that's a formula for how we're going to penetrate the marketplace. And now we look at our channels. So how do we touch the people that we need and then and I guess I'm fortunate because I have an awesome team of of math. Killing people, and I'll have some marketing myself in some of it myself. But don't get stressed out about that, because there are really good third party marketing consultants out there that actually, you know, can put this together for, you know, product launch, and not just a product launch, but, you know, five year penetration strategy. So, which you do have to relook at every 12 months. So that's quite important. But we look at our channels. You know, when you actually put your goal together, you don't don't look at, you know, you will need to look at revenue, because you need to look at cost, you need to know how much it costs you. revenue
25:49
is not, you know, your goal is not, Okay, I'm gonna make this much in first year of business.
25:57
It's really going to be more iterative than that, because you got to say, what drives revenue. And so you got to be looking at what drives revenue, and that that informs your goals. So what drives revenue in a business like us, is installed base, we need to identify, what is your current installed base? And we were at target customers? And who would we were? Who's our who's our reference site? And what are we willing to do to get that reference site? Because those are the things we know drives acceptance, and revenue? And then Okay, then how do we touch those people? So do we then, you know, one of the methodologies that are open to us, and there's, there are loads of methods of going to market and creating leads, and so forth and driving, you're building a funnel and driving people down at different stages. So we look at the channels we look at, how do people research products similar to this? Similar to the mineral sizer was similar? How do people research solutions to the problems that this product solves? So in this case, we're taking large lumps, and we're breaking them down to smaller lumps, but in a controlled way, under certain, certain conditions? Which change depending on which mineral you're operating? But regardless of that, how do people currently search for solutions? What media do they use? What mix of media? Do they just use references? people, they know, experience that they've had? Do they use industry based? forums? They use groups? Or do they just hit the Google button? So we need to look at the right media or mixer media that offers the right channels for the markets that we have chosen? And then what is the message or messages or the mix of messages? that meets the customer's question. But it also takes the opportunity to provide that unique value proposition. So we're trying to do two things. We're trying to provide awareness, and then education, and then consideration, you know, the marketing funnel? So what is the message or mix of messages? You can say, Okay. Your question is, how do I, how do I crush? What do you mean, which is the order lithium is extracted from? And so then, okay, we need to have a message that says, you know, we have the expertise to do this. And you should choose us because we have these unique, innovative features and capabilities, or this experience and so forth. So were we looking at both the core message, and then that opportunity provided differentiator. And so then, of course, as I mentioned, we have to look at it, we have to look at it annually, at least in terms of the plan, but for everything that we do in market penetration. We need to actually put together success metrics and timeframes. So I've mentioned that we looking at reference sites at key customers at leveraging existing relationships. So we have to have a mind matrix that says, Okay, well, this is what your goal has been, what is your time frame to sort of, to engage that? What would you consider to be successful? And where are you at on that? And yes, it's a lot of work, but it gives confidence that you're actually going in the right direction, and it gives feedback to the executive and all of the other stakeholders in the company who have put their blood sweat and tears into this challenge. The most demanding challenge by far Graham is to maintain the rage. And then is how do we keep intensity with the internal stakeholders who are engaged in this project, across the full timeline of the project from concept through implementation, then to, you know, your market share goals with you. With new product development, and introduction, it's not isolated, we're actually doing this whilst we're doing the rest of their business. So it goes along with all the other challenges, other demands that we're constantly being asked in an ever changing environment. So that is around how we motivate people, and how we bring them along the journey.
Graeme Fitzgerald  30:54
If you're wanting tailored one to one coaching for fast results, perhaps my mentoring services the option you need, this package includes to one to one sessions each month, and the weekly accountability call, as well as access to the growing network of members in the mastermind group. Find out more by visiting Brian fitzgerald.com.au forward slash mentoring, or contact me directly via the form on my website, to understand how I can best help you grow your business. The process of making a decision to launch a new product or develop and then launch a new product is actually a fairly significant one. And everything that I've heard you talk about Chris there is that there's needs to be a deliberateness about all aspects of that process. If you really wish we should to be successful, particularly in an environment like your own.
31:54
Yeah. pretty insane. Listening back to your comment, Graham, I think I may have scared people off. But it is a project and you know, there has to be an owner puts them the life on the line to our guest to make it happen. And that the best skill of that person has is to be able to tell the story, to bring the rest of the contributors along with them and keep them keep them in, you know, mindset that they're they belong to a an avant garde team is forging the future and and share with them the successes, however small.
Graeme Fitzgerald  32:46
I didn't hear, yes, what I heard was that launching is launching new products and developing isn't necessarily for the faint hearted if you really want to be successful. But the rewards are there if you go looking for it. And that maybe marketing isn't just about tossing up a bit of a digital strategy and then hoping that somebody comes along and buys it.
33:10
Yeah, I think it's I think it's a lifecycle process, a lifetime process. Looking at yourself, again, because, you know, you, obviously your market changes. And you need to reassess all the time.
Graeme Fitzgerald  33:27
So over, you know, with more than 20 years experience in leading and directing marketing and sales in the resource sector, could you share with us? Your, your, your greatest lesson? And I know this is a big question because, you know, deliberately so because I really want your view of what are the one of the things that stand out for you.
33:54
Your argument is a big question I'm tends to be one which sort of makes me introspective, but in in having a chat with you. And then you asking me these questions about product development, which is one aspect of it. And the complexity and tenacity that you need to deliver. I know I think about I think about the challenge of playing the infinite game, as I've often spoken to you about, which is one of my favorite sort of, I guess business theories, but when Yeah, when I when I think about a lifetime of experience. You go through different phases, both as a business and as a human being. before trying to distill it down so that I'm not waffling on. I think success comes from what comes more easily or more readily when you have Have two criteria. That's something that's sort of followed me all the way through. If you have a just pause the follow, and you have trusted teams, I think success. Success surrounds you. I in my case, almost accidentally, you stumbled upon it. And that probably sounds a little idea d allistic. When you're talking to a business, clientele, but we're all humans, and it's not really that idealistic, I look back, I've been through the tech boom in the tech crisis, a couple of stock market crashes, the global financial crisis, mining, boom, the mining bust. And now, a global pandemic. It's just an example that life is constantly changing. And you need to be flexible, you need to be resilient, which everyone hears and everyone understands it. And it's hard to be resilient until you've had all of these life experiences. But you need to try and salvage some key learnings that you can put in your pocket and take along with you. And, and so when people hear the word just cause I feel as though I have to explain myself. And I think, in fact, it was you that reintroduced me to the concept of the just cause us are so you're guilty. But at the time you call it purpose. And that sort of resonated back, you know, for me, that when things get scattered, and stressful, and there are competing, competing priorities, from you know, all different areas, I think it's important that we as leaders are able to point to the purpose of our company, why are we here, and then from there, to our people, to help them understand as individuals, how we contribute to that purpose, at any point in our life cycle in our time. And so, you I tell I do tell my staff and my team, when it all gets too much is ask yourself, what is my purpose? Yep. So as it relates to your current purpose, and your purpose, in being part of this team, in part of this journey, how you contribute to our purpose, and that will help you it'll blow the cobwebs out, it'll give you a moment of reflection, and it'll give you some guidance. And any guidance is better than no God. In in McClanahan, I've mentioned that before, we're really quite fortunate, we all work for a CEO who has a clear vision, who understands our purpose, and he can articulate it. And it's a purpose that it's a purpose that considers our future output people and they are working environment. And the second part of that is that we know that we are trusted to deliver on our goals, or deliver on our purpose. And those two things I've taken with me trusted teams and adjust cause I like to call it this cause that makes me sound No. This more messy, much more things and you think over a lifetime, I'd have more bold things, but I distill them all down to those when, when it comes to when it all comes to the crunch.
Graeme Fitzgerald  38:42
No, thank you for that. That's, that's fantastic. And, you know, I'm not gonna disagree with you a lot about the importance of that, for me, as I've come to understand business over many years now. It's one of those foundation pieces that I think is important, Chris, and like I really do appreciate you sharing your thoughts and a bit of your journey in the world of mclanahan and development of the resources sector and minerals, their solutions and those sorts of things we could go on for, I think we'll probably end up making this a bit of a two part series, so that we can give people some time to get and reflect on the fabulous information you've shared. So we might leave it there is a good place to wrap it up. My understanding, Chris is that people can contact you via LinkedIn. I know your email addresses available there to reach out. So absolutely happy to chat. Yeah. And, you know, hopefully, hopefully in season two, we might be able to have you back to share some of the other areas of your passion. Thank you for your time and sharing some of the knowledge with us.
39:55
It's my pleasure and thank you for the opportunity to talk
Graeme Fitzgerald  40:07
Thank you for being part of this week's episode was great to have you. I'm always keen to hear your thoughts, questions, ideas and suggestions for future topics for the podcast. So please get in touch to my Facebook page. Graham Fitzgerald, manufacturing growth specialists, my LinkedIn page or via my website grind fitzgerald.com.au that's gra me fitzgerald.com delay. If you're enjoying what I'm putting out here, please rate review or subscribe to the podcast so more manufacturers can find out about it. And we can build our community masterminds, manufacturing this great nation. Talk to you soon
Request a
FREE consultation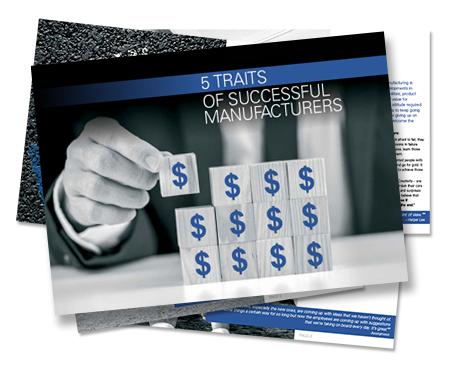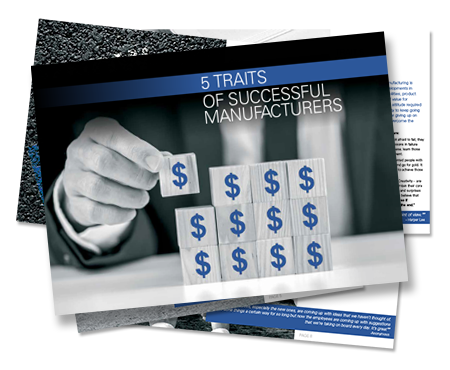 SPECIAL OFFER: 5 TRAITS OF A SUCCESSFUL
MANUFACTURER EBOOK
DOWNLOAD NOW