Working together to take Australian manufacturing to a better place
The coronavirus pandemic and subsequent strict controls to protect the community have highlighted the consequences of significant decisions and events – or lack of them – in the history of Australian manufacturing.
We can see the blame game underway as different sectors seek to leverage their position. While this may be an ideal platform for many, I wonder if it will help or distract us in taking the steps needed to create a different and more successful future.
During the past 40 years I've experienced many different roles – as an employee, a supervisor, middle and senior manager, business advisor, and consultant. My view is all the different groups must take their share of responsibility for the past and, more crucially, the future.
High cost of wages, low productivity, old technology, weak management, poor leadership, short-sighted decisions, and unsupportive policies are among a long list of reasons demonstrating why we have arrived at our present state.
Looking ahead, one of the greatest risks for all stakeholders is for different groups to sit back and wait for someone else to make things happen.
The reality is all stakeholders will need to adopt a more collaborative approach to achieve the specific change required.
There are three critical aspects needed to take Australian manufacturing to a better place.
Manufacturers must be focused on excellence as shown by our best competitors. Being protected behind tariffs or other government actions can be argued as one of the greatest contributing factors in arriving to where we are today.
Developing new technologies has been a defining feature of progress for centuries. Manufacturing has been continuously disrupted as innovative methods are developed which, in turn, create great shifts in productivity. Governments, business leaders and employees must work in partnership to take advantage of these developments.
Leadership is not a title, it is a behaviour. Working together to achieve a compelling vision is the foundation of success. Strong and constructive leadership will be required from all stakeholders including managers and executives (and the owners they represent), employees (or their representative), and from our various levels of government.
While there will be a long way to go in recovering and rebuilding from the coronavirus pandemic, it is never too early to start thinking and planning for how we emerge in a very different world with a "new normal".
Written by Graeme Fitzgerald as an opinion piece for the Newcastle Herald. Published April 28, 2020. 
https://www.newcastleherald.com.au/story/6737551/manufacturing-and-the-new-normal/
Are you ready to be the next success story?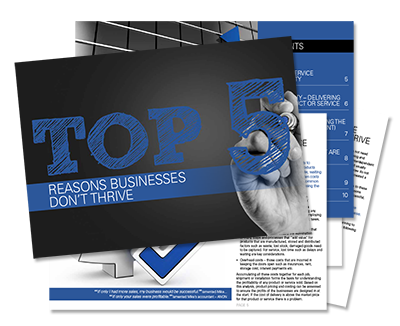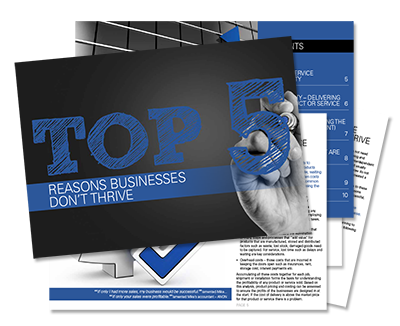 GETTING THE BASICS RIGHT
Pandemic or no pandemic - avoid the common traps that lead to business failure with this free e-book
Submit your details and you'll be given immediate access to download this FREE e-book.