Business purpose – why is it important?
Today, businesses are facing an ever increasing rate of change as digitalisation, disruption, and rapidly changing consumer expectations affect their world. At the same time, the demands of a new generation of people for meaning in their work, a decline in trust of companies, and a wider debate about the role business can or should play in society are reshaping expectations of organisations. Over the past few years, a growing number of corporate leaders and experts have spoken out about how a strong shared sense of business purpose can help companies meet these new challenges and transform their organisations.
So, what is a business purpose?
There is a difference between your 'purpose' and your mission or strategy. Your business purpose is your reason for being – and it does not change over time although it may inspire change. Your mission is what you do, your strategy is how you plan to achieve your shorter-term goals – and your values will guide the way that strategy and mission are executed.
EY defines purpose as "an aspirational reason for being that is grounded in humanity and inspires a call to action." It is big picture and long term – and it allows an organisation to create value beyond the financials.
How does a purpose help business?
Companies with a strong sense of business purpose are able to transform and innovate better. A report by Harvard Business Review entitled The Business Case for Purpose found that those executives who treat business purpose as a core driver of strategy and decision-making reported greater ability to drive successful innovation and transformational change and deliver consistent revenue growth.
Experts say that business purpose streamlines the way decisions are made. It's an inside-out perspective rather than outside-in: you don't just look at where the opportunities are and where you could make money as a way to decide where you ought to be. You decide where you want to be strategically, based on what you want to do and who you want to be.
According to the 2015 Virgin Pulse survey, 77% of millennial employees say organisational culture is just as (or even more) important as base salary and benefits. If you want to attract talent that feel aligned with your business then having a strong organisational purpose is one significant aspect.
In 2012, Edelman's global good purpose study found that 89% of consumers are more likely to buy from companies that support solutions to particular social issues. For more than half, purpose is the most important factor influencing brand choice when quality and price are equal.
How do you define your purpose?
As leadership consultant Simon Sinek informed us in his 2009 TED Talk , inspiring leaders 'start with why'. "People don't buy what you do, they buy why you do it," is his mantra, and his golden circle is a useful starting point for defining (or re-defining) purpose.
Consider the top three-to-five core values of the company. What are the things the company cares about the most and what are the goals the business has? Think about other companies you admire and decide what you'd like to be known for. Then assemble these valued goals into an overall company purpose.
Once you've articulated your purpose, be prepared to walk the talk. If it's not real or believable, it will inspire cynicism rather than trust. Make sure every person in the organisation is truly committed to it and align it with performance metrics and rewards.
Ultimately, a shared purpose should create strategic clarity. It allows you to focus on what really matters – and in the process boost productivity, performance, loyalty and the bottom line.
Redefine what's possible in business (and life) with proven growth strategies and leading industry advice from manufacturing growth specialist Graeme Fitzgerald. Contact Graeme to arrange a consultation.
Are you ready to be the next success story?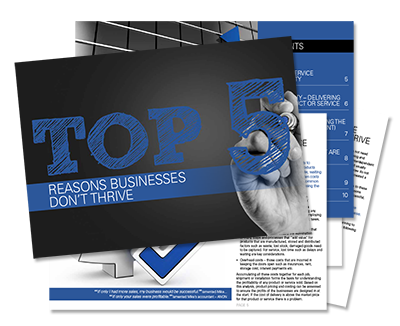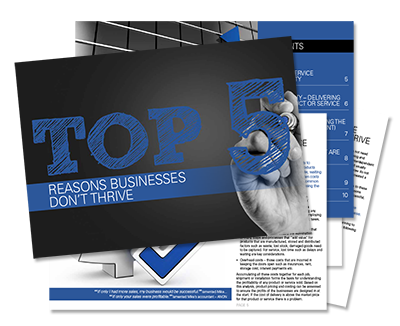 GETTING THE BASICS RIGHT
Pandemic or no pandemic - avoid the common traps that lead to business failure with this free e-book
Submit your details and you'll be given immediate access to download this FREE e-book.