WHAT IT TAKES TO GO GLOBAL IN MANUFACTURING
Currently, only a small percentage of Australian companies are in overseas markets. However, going global can help you generate more revenue, boost sales, increase investment opportunities, diversify, lower costs and recruit new talent.

---
In fact, many studies in Australian manufacturing have highlighted international expansion as a crucial element to sustainable success. But what does it take to deliver products and services globally – and make a success of it?
In my latest two-part podcast, I sat down with Chris Knowles at McLanahan Corporation. Here are some of the crucial factors for success we discussed.
VISIONARY BUSINESS LEADERS
To take your products or services global, you need, or you need to be, a CEO with vision. You have to be constantly looking to generate opportunities for the company and your people – and have the courage to back yourself and your ideas.
You also have to be the kind of leader who challenges people to think differently and to respond to evolving customer demands organically.
A SOLID STRATEGIC PLAN
Like anything in business, to succeed, you need a solid strategic plan to take your products or services global. You need to be willing to develop your idea through proper planning so you can work out how to do it.
Who are your competitors? What are your existing capabilities? What and where is market demand? How is the market changing? How will you communicate your plan internally and externally? Setting metrics and timelines is crucial.
A DEEP UNDERSTANDING OF YOUR CUSTOMER, PRODUCT AND MARKET
This ties back to strategy and should inform it. As well as understanding if you have the capabilities to compete, you need to carry our robust research to gain deep knowledge and insight into your customers, products and markets.
Who are your customers and what influences the way they make purchases and investment decisions? Is your product or service relevant? Is foreign ownership accepted in your chosen markets? What tariffs, duties and freight barriers exist?
A WILLINGNESS TO ASK FOR HELP
Often management teams don't want to seek advice and expertise. They resist it as they don't want to be seen as weak. But third parties can help build an understanding of international markets.
These third parties include organisations such as Austrade Go Global, local business co-ops such as HunterNet, and universities. You can also seek help from specialist manufacturing consultants like myself to learn more about strategy and planning and to do a sense check of methodology.
TIMELY TIMELINES
If you're introducing new products, being timely in markets is crucial.
You need to consider how long the product will take to develop. Will it take five years or 15 years to get to market? You also need to consider the return on investment (ROI) to develop – both manufacturing and marketing. Be sure to take a long term view and consider the real costs.
INTERNAL STAKEHOLDER PLAN
One of the most demanding challenges in going global with manufacturing products and services is maintaining the momentum.
To be successful, you need to keep the intensity among internal stakeholders engaged in the projects across the full timeline, from project conception to implementation. You need to ensure you keep communicating to them, they keep communicating to each other, and that they take ownership.
Launching new products and services in global markets isn't for the faint-hearted. As well as having the tenacity to deliver, you need to be in it for the long game.
Ultimately, innovation and global development is a lifetime process where you should continually lean back to ask 'What is our purpose?". With the right mindset and a team that believes they're forging the future, the rewards are certainly there.
---
To listen to the full conversation with myself and Chris, as well as other episodes, head to the Manufacturing Mastery podcast section of my website.
Are you ready to be the next success story?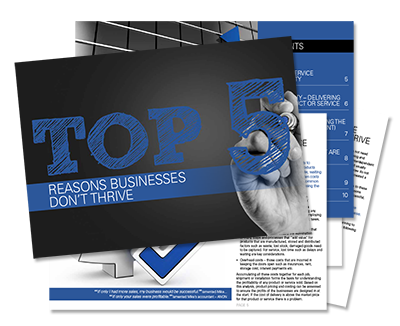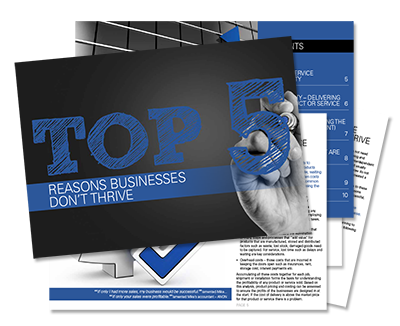 GETTING THE BASICS RIGHT
Pandemic or no pandemic - avoid the common traps that lead to business failure with this free e-book
Submit your details and you'll be given immediate access to download this FREE e-book.