What does the future hold for Australian manufacturing?
For many years now we have heard about the ongoing demise of Australia manufacturing.
Over the past 50 years or so, there has been a never-ending list of bad guys: first it was Japan, closely followed by other countries including Korea, Indonesia, Malaysia and then China. Who will be next? Each of these countries had the advantage of low cost labour to operate the plants and produce their products.
During that same period, the Australian manufacturing industry has been in transition with changing technologies, reduced protection, the inability to access lower cost labour for business, all whilst barriers to movement of goods have reduced.
Is Australian manufacturing doomed to die completely?
So, what is the future for manufacturing in Australia? Is it doomed to wither and die completely? Do we really need to make stuff here? Why shouldn't we just buy what we need from overseas?
Whilst there are a wide range of opinions on this topic, common themes seem to focus on our future being in 'advanced manufacturing', higher value-add and technologically-advanced production.
It's obvious – we are just in the wrong industries. Easy fixed.
But, wait a moment, haven't we seen a shift from Japan to Korea; then China over the period from the 1970s to now as the natural traditional heavy industrial manufacturing locations? What did the Japanese manufacturing industry do when the competition came from Korea, then China? Did it focus on higher value-add products such as electronics? Has Korea lost its mantle from the 1990s as a low cost emerging economy?
What is Australian manufacturing's strategy?
The idea that is being promoted is 'Australian manufacturing just needs to find the right industry, be innovative and differentiate from the competition'. Simple. However, it just happens to be the same strategy all advanced (and advancing) economies, that want to make stuff, are adopting.
There is certainly an opportunity for Australian manufacturing to develop in the advanced, value-add sector, however success here is still reliant on being competitive and being willing to do what it takes to be world class.
Becoming world class is a mindset
The fundamentals required to achieve world class come from the mindset of owners and managers. If the belief is that a business cannot compete, that belief will be correct. If the belief is that a business can compete, likewise that will be correct. It is a matter of choice.
Whilst making that choice may sound simple, delivering world class is not so simple. Building and operating a world class business can be complex.
A key for success is resilience and tenacity
There is a broad commentary on the importance of raising skills such as science, technology, engineering and mathematics. Whilst these are clearly important in a rapidly-evolving world, the ability to create and build a business requires more. Building our skills and capability in leadership and entrepreneurship are critical.
Leadership is crucial to Australian manufacturing's success
The success of Australian manufacturing in the near term is more dependent on the leadership of those businesses and their willingness to seek out how to become world class, than their ability to be in a value-add, technologically advanced production sector.
No matter what sector those businesses are in, there will be competition from others who are willing to do what it takes to be the best. If we continue to believe that anything other than world class is acceptable, we will miss the opportunities that exist now and also those that evolve in the future.
Contact manufacturing growth specialist Graeme Fitzgerald for business strategy and consulting services that create clarity, drive profitability and deliver work-life balance – 0407 093 662.
Are you ready to be the next success story?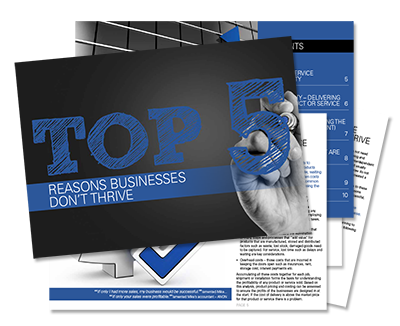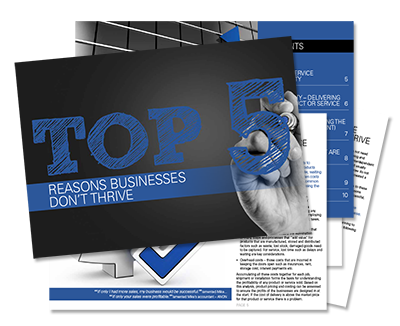 GETTING THE BASICS RIGHT
Pandemic or no pandemic - avoid the common traps that lead to business failure with this free e-book
Submit your details and you'll be given immediate access to download this FREE e-book.