Business expansion and kicking goals
Hear how a struggling business got themselves into a position where business expansion was possible. Opening a new store seemed impossible not that long ago but now this business is on the up and up. 
I've previously written about when I started working with Shane and Melody Williams from Totally Workwear Port Stephens here.
They were experiencing deteriorating profitability to a point where returns were basically zero and they were relying on credit cards to survive. Within a year we had completely turned around the business, increased profit by 400% and Shane and Melody were able to enjoy a level of financial freedom they had never experienced before.
Well, their success story has continued with the opening of a second store (and a third store in the works). I thought I'd take you through their journey and the great things they've accomplished since the last case study.
Two years after we began working on repairing the balance sheet and profitability recovery, the business was generating net returns in excess of 20% to the owners, the growth in sales was exceeding 30% and the store was a benchmark within the Totally Workwear group on a per metre basis – they have a small store but high turnover. They were also thrilled to join the $1million club – Totally Workwear stores generating over a million dollars in sales.
Shane and Melody were now in a position where it was possible to start thinking about business expansion and opening additional stores. They began to identify suitable opportunities in the Newcastle area and met with Totally Workwear corporate to explain the vision for stores in Newcastle City, Lake Macquarie and Maitland – all recognised as areas of major population growth.
We developed detailed plans including P&L projections, balance sheet plan for loan repayments, cashflow planning to manage stock, store fit-out and building up sales performance. They secured bank finance and were now ready to go.
Here's how it played out:
The Challenge:
Obtaining business finance
Finding a suitable location
Transitioning from family owned and operated business to multi-store operations
Maintaining work/family-life balance whilst developing a new store
The Solution:
Developed detail business plan for business expansion to obtain bank funding
Located sites at Belmont, Warners Bay and Kotara – selected the worst store in the best location at Kotara, utilising the traffic data provided by TWW corporate to ensure there was sufficient passing traffic to support another workwear store in the area.
Recruited for an experienced team leader at current store offering the right wages to secure and attract the right people who could autonomously manage the store and free up owner's time.
Revised the business structure to protect assets and provide the right structure to support the business growth
Developed plans to be cash-flow positive within six months
The Results:
New store in Kotara opened in April 2018
Achieved positive cash flow within three months – in half the time they had planned
Within four months the new store was already six months ahead of sales plan
They have great teams at both locations maintaining customer service focus as the point of difference
Shane and Melody are coming to grips with what is required to lead people across two stores, rather than just manage one and balancing their time to ensure the family/work balance
Thanks so much to Shane and Melody for allowing me to share their story. Make sure you pop in and see them at their Port Stephens and Kotara stores. Keep your eyes peeled for future store openings in the area.
Are you looking for sustainable success?
Book Your Free Discovery Session NOW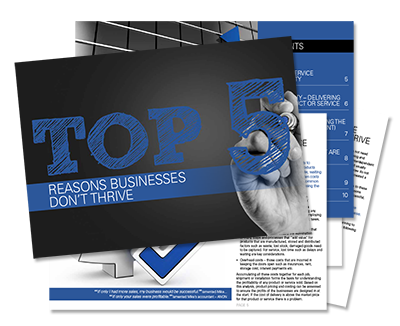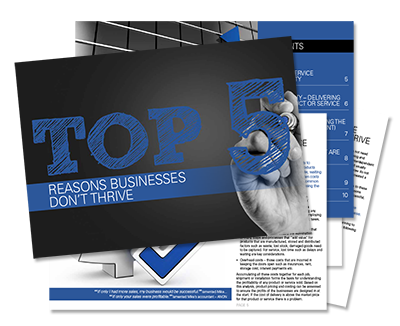 SPECIAL OFFER:
TOP 5 Reasons Businesses Don't Thrive
DOWNLOAD NOW