Episode #5 – The Importance Of Resiliency In The Business – Part One

How's the World of Energy? Well in today's episode we find out, as we chat to my friend Deidre Lewis about the importance of resiliency in the business. Deidre is General Manager HSE Energy Markets at Origin Energy and is an experienced HSEQ leader with over 25 years of varied operational experience in large Australian businesses.
This is two part episode as we deep dive into numerous aspects of resiliency in regards to not only the energy sector, but manufacturing and businesses as a whole.
Just a few of the topics we discuss
Understanding the World of Energy
Overcoming business' tough phase
The Market in an Energy perspective
Collaboration and being interconnected
POV in going back to the office
SUMMARY KEYWORDS
people, thinking, manufacturing, business, organization, understand, build, part, job, resilient, fatality, mistakes, injure, talk, resilience, real, guess, safety, environment, view
SPEAKERS
Graeme Fitzgerald, Deirdre Lewis
Graeme Fitzgerald
Welcome to manufacturing mastery with Graham Fitzgerald, the podcast. My name is Graham Fitzgerald. And for over 30 years, I've led some of Australia's largest manufacturing organizations, right in the highs and lows, the occasional failure, and the plentiful successes that inevitably come with being in business. This podcast is aimed helping you progressive Australian manufacturer with practical, real world advice on navigating your pathway to sustainable success in manufacturing, myself, and my special guests will cover everything from how to embed a planning framework into your business, new approaches to innovation, the importance of culture and how to lead change, and navigating the new normal as an Australian manufacturer. So manufacturers, let's master it.
Deirdre Lewis
hard, it's hard. It's it's, it's some challenging, I think, because lots of things that have been happening in the energy sector. So I don't know if you've been kind of keeping tabs on what's going on, but you're
Graeme Fitzgerald
gonna build…
Deirdre Lewis
Yeah,
Graeme Fitzgerald
you're gonna build a big battery?
Deirdre Lewis
battery? Yeah, we put out an expression of interest, because obviously, we really need to transition out of coal. That's been on the cards for a while, I think, um, you know, it's more that the energy market and COVID is probably accelerated that substantially. Yeah. And with, you know, this, you know, trying to reduce the carbon footprint and all those sorts of things. It's just, it's actually just accelerated that. So price of gas is really low. And now with oil price, doing what it's been doing it, it's just like a really, it's really interesting time. And I guess this period, like last year was really volatile. So when when the markets volatile, it's actually it's actually it's, it ends up being quite good from a trading point of view in terms of energy. Yeah, when it's mild, and, and not that much is happening, it can be quite challenging from a energy trading point of view. So yeah, so I think we're gonna hit some headwinds to retail. The retail market, I guess, to is quite, I think, with government intervention around pricing and stuff like that. It's been just challenging, I guess. So. Yeah. But we're very resilient business. I think we'll be fine.
Graeme Fitzgerald
I think
Deirdre Lewis
it's a fine portfolio, you know, to me, like it's diversified, and we're fully integrated. So it kind of helps when the swings around the back side.
Graeme Fitzgerald
Yeah. Yeah. It's looks like it's been pretty stable from a predictability perspective. Doesn't mean as easy. It's just, at least there's some stability there. So people are willing to accept that it's tough. Yeah.
Deirdre Lewis
Yeah, I think too, like because we are so diversified in terms of our energy mix, but probably in a better position than most, because we do have renewables and gas, and you know, and baseload, as well as the oil, flash expiration business and other companies like other big tier, the other tier one, assets. 100 listed. companies don't have the same integrated portfolio, if that makes sense from an energy point of view. So I think we're well positioned on that front. But the markets changing so fast, and government policies have been just an interesting, I think so. Yeah, I think I think, yeah, it'll be really interesting next couple of years, to be honest. Just to have a guy. I think something will have to give in the market. That's
Graeme Fitzgerald
who knows what's gonna happen this year? I reckon.
Deirdre Lewis
Yeah.
Graeme Fitzgerald
Yeah. So I was gonna get you to just talk to me about what you're doing from a resilience perspective. And what you've been learning and how you see that might fit in the next year or so in what you're doing and why it's important and maybe also how you might be how you think it might fit in manufacturing.
Deirdre Lewis
Yeah, okay. So my talk to you about so. So the journey has been pretty integrated, because obviously, look, you know, I work in the HPC space. So probably about, oh, maybe. I guess it's probably been a flavor all through my career in terms of really thinking Can you bet how you can build resilience in an organization or in a safety system. But probably in the last three to four years, I've been doing quite a lot of reading in terms of really trying to think about how I can bring some higher order thinking from a strategic point of view into the business versus just thinking in a one dimensional way about it. So I've read a lot of work from home Nagle. And people like Decker and Conklin in the safety space, or the in the resilience space, to cut it, I guess, educate myself around what's the the thinking? What's the theory? What's the, what's the approach that some of these thought leaders are having? And then really thinking about how I can take that and adapt it to my business? Because I think part of the challenge for organizations is how do they take the theory? And what is really good logic, and actually making it a good theory and logic? How do you actually make it operationalized? Because that's really where you build resilience in your organization, you kind of get efficiency and resilience and at the in the business, not in it. So and so I started really thinking about that quite hard. And then I thought about my own functional space. And I thought, Well, what does that look like from a safety and environmental point of view? And then really started to work through Well, how can I bring the organization into a place where we are thinking about work as it's actually happening, so not not work as we imagined it to be. So sometimes we have these ideas, especially further up the organization, you go around how work is done, if you like, or how we think it's done. So we have a really great set of procedures, a really strong system and ammo. But I think what, what's really important to understand is the system needs to be dynamic and resilient, because it is changing all the time, it's, you're never going to follow a procedure 100% of the time in 100%, the way that it's written because things change, so soon as you're doing a job, things will start to move and, and change. So you've got to be adaptable. So somebody examples on the tools will be, you know, trying to follow perceived procedures written in a static environment, not necessarily in an environment where it's constantly changing, and an individual or a group of people have to make decisions in real time. And so part of my thinking is about how do we how do we take that thinking in look at how humans behave? Or how humans interface with the chains or with equipment or with process? And then how do we create a system that enables it to be done now dynamic, but still within the boundaries of what you're trying to achieve? So Well, you know, that your risk is whether it's an operational risk, per se, for whatever it might quality risk, or whatever it is, how do you make sure that it really understand what the critical parts are, um, and protect yourself there as much as you can? And then really understand how people make mistakes? And how the environments dynamic,
Graeme Fitzgerald
the the need that you identified, what was the need that you identified? Why go did I go down this path in the first place?
Deirdre Lewis
Um, because well, from so really, I started this thinking from a safety point of view. So I guess, it never really felt comfortable today that we were measuring lag indicators in things like how many people got injured, for example, as a measure of success. So I started really looking at that and going well, it's good that we're not injuring people, but there's a whole piece that sits underneath that. So the absence of injury, for example, isn't actually a real indicator of whether you're safe or unsafe. So I really tend to think about as as professional as basic, but how do I help the organization to truly understand that and, and because you can have a business that doesn't injure anyone, but still have a catastrophic event? Because we know now the science now tells us that you know, the old thinking around you know, The The, the, you know that you have a first aid injury, then you know, it's kind of escalate, if you have 100 first aid injuries, you'll have, you know, excellent record labels, and you might have a fatality, that thinking is now gone, or been usurped, I guess by by more recent science. So it's actually not that there isn't that kind of correlation. So you can have a really low injury rate and still have fatality or multiple fatalities. So I really wanted to try and unpick that from the organization and think about what what does it actually mean? Because if we continue to focus on the low level stuff, we could find ourselves in a position where we're not really, you'd be probably blindsided by a fatality, or something really big, because we've missed something. And, and part of how you think about that is from a cultural perspective, thinking about what people change in scale people change into, you know, because at the frontline people do this stuff all the time, they're making decisions all the time, they're making mistakes all the time to correct their mistakes all the time, and they've actually bought resilience built into their day to day work, we just don't understand it. So how do you actually unpick that and really start to understand it. So then, when people are having to make decisions? How do we set them up for success, rather than try and make everything neat and tidy, so that we feel better about it from a process point of view. So through understanding and supporting people who actually do the work, and to find their own solutions and to, to actually explore what's going on, I think you can build resilience into the system, because people are each other. And it's quite interesting. As we've opened this up, and sad to talk to our people, the things that we're learning as an organization are very different, what we've, what we were hearing before, so I think culturally, as you start to open, these kinds of conversations are trust with your people, people actually got to tell you how things really work, versus how you think they work. So yeah, so it's been a really interesting journey. And that learning journey has been both challenging, but just amazing. Like, it's been quite eye opening in terms of what people will actually be willing to talk to you about if you provide a psychologically safe environment. So and I think it's, it's, we're doing it like I'm, I've got a, you know, functional head on my health and safety point of view and environment point of view, but isn't any specific quality? And in any operation? I could do it anywhere. So people are taking this approach across manufacturing across all the gas across, you know, it's kind of, um, yeah, it's applicable any better to anything, if you want to learn, right? It kind of isn't. There's no boundaries about where you do it, or what you do about.
Graeme Fitzgerald
Yeah. And what's the end goal you're looking for? Or where where do you think it's going to lead you over the next couple of years? What's the benefits that you'll see thinking in the organization?
Deirdre Lewis
I think, benefit point of view? I think that we will, I think there's a an efficiency benefit. Again, I think there's a organization. Like we're quite resilient to anyway here. But I think it It builds an environment where people really start to understand each other and each other's work better. I think, well, it does, it actually helps people to work together in a much more integrated way, build trust and understand each other better. So some of those, I'm really hoping it'll help, you know, pull some of our silos down. It will help us to be more dynamic and how we do work. And also for you know, from a safety point of view, I think, I think it will help to people always gonna make mistakes, and that's okay. I think it's been about how you recover if you think about from a safety point of view, but anyway, how do you recover from mistakes or error? And so I think we'll end up being much more expert at that in a very conscious way.
Graeme Fitzgerald
Are you looking to grow your manufacturing business, need some support to achieve your goals, my manufacturing mastermind group is a great place to start. This exclusive group receives monthly worksheets and guidance around the five key principles of manufacturing growth is a monthly live virtual q&a session and the live mentoring call with a mastermind member where we troubleshoot the business challenge of the day. Plus, this group comes together on a quarterly basis for a one day workshop to ensure accountability in the delivery of your business growth plan. Find out more by visiting Brian fitzgerald.com.au slash mastermind. Right. So So I think what I heard you saying is that the collaboration or the working together will allow you to maybe avoid going to that catastrophe position because of the environment that's created. Does that right?
Deirdre Lewis
Yeah, I think it collaborations part of it, but I think it kind of goes beyond that. Is this real? interconnectivity?
Graeme Fitzgerald
It's a sense of oneness.
Deirdre Lewis
Yes. Yeah, I think it is. Yeah. And it's just so interesting, what we've been finding out as we've been going through this learning journey. So you know, people who have been working side by side doing jobs that actually rely on each other, for many, many years, we found that they didn't actually really understand how each other's job actually relied and also impacted on that other person, because we never really talked about it, but they kind of just delve deep. stuff. Yeah, which is fine. But I think by truly understanding what we do and why we do it, and I'm not afraid to talk about the ugly truth, if you like, how difficult it can be or how constrained work is or how it's really hard to work under certain conditions, or this kind of pressure, whatever it might be, people actually really start to open up to all idea. That was the thing that's making it really difficult for you. And so then they actually start working together to fix some of those things, or making it easier for each other versus just kind of going along, side by side. So that you could call a collaboration, but I think it's actually bigger than that.
Graeme Fitzgerald
Yeah, no, I dive in. And you're it's an almost an intangible. It's collaboration at the the the superficial level, but it's, it's working together. But there's an essence I think you're talking about that's almost not able to be described. Is that right?
Deirdre Lewis
Yeah, I think I think it's really interesting. When you hear the people who are doing the work describe it. Yeah, they probably do a much better job than me, right. But I think they kind of go, it took us like the click into each other's space, so they have real empathy for each other's work.
Graeme Fitzgerald
So what, what stops what's what do you what do we found that these that stopping that just happen naturally?
Deirdre Lewis
Um, oh, okay. So I think there's a built cultural piece here. So it could be a whole heap of different things. So it could be if you think about certain manufacturing environments, and we don't have this issue so much here, but you know, if you have demarcation or really strong unions, that people are very, my job, your job. So that silo thing it can happen at the union level, it could also happen at a job level, um, you know, like, on the feeder, that's my job as a fitter, or an electrician, that's my job as an electrician. So all the way up through an organization, you can have those sorts of silos that occur. And then people are really busy. So I think that also, can I make a make a impact on it, because I'm really busy, I'm just going to get this job done. And they've got a list of 25 jobs. But often, we don't think about well, are they? Do you really need to do those 25 jobs? How can we make those 25 jobs more efficient, but to do that, you actually have to invest time. And so you might actually be able to get that jobless down to 10. But because we're so busy, because we'll just keep doing a 25 jobs. So there's a whole pace around how busy we can be. And also, I think what happens as well, and I think this is across all all areas. We like to put things in so whether it's a fix or you know, change or we're trying to do something Whatever we're trying to do, we put stuff in to the mix, but we hardly ever take stuff out. And so there's this whole piece around, you know, we might have, you know, it might actually be really efficient process and be able to do it in five steps. But because we've kind of gone, oh, this might be a good thing, or that might be a good thing or that happened. So we put in this fix, you might actually end up having a process of 25 steps, but still really only needs five, but really five good steps. And so we like to put stuff in that might take things out. Yeah, go ahead. Sorry.
Graeme Fitzgerald
So then that's the, I think what you're saying is, in some cases, people drive to improve things means they do more, they do more, add more to improve things, because I need to be seen to be busy sort of thing.
Deirdre Lewis
Yeah, I think actually, it can be seen to be busy. But also, I think what we do in organizations, and I think this is inherent as human beings is we really like to pick stuff. Right? So as people, we want to do a good job. Yeah. And if something's broken, we naturally try and fix it. Yeah. And so I think that's a really great quality. And I think it really helps us to be operationally up and running, if you live, but it might not necessarily be the most efficient thing to do. So part of what we're trying to do is understand, what's an immediate fix that we can do, but then what's actually, what's actually the bigger picture? What can we actually really learn from what's going well, as well as what didn't go? Well. So part of what I think we don't explore very much, is why things go well. So 99% of the time, whether you're looking at quality or safety or you know, production, whatever it is, I think so well, everybody gets uptight when it doesn't go well. And that's when everybody sort of runs around to try and fix it so that it keeps going versus going actually, how do we how do we build that wellness into our system be really conscious about what goes well, not focusing always on what? What failed? Yeah, it's a bit like breakdown maintenance versus preventative maintenance, right? You sort of look at it, you go, Well, actually, the lines running really well. Why is the line running really, really well? Well, maybe it's because we've got, you know, it might be breaking down as much we've got access to parts or fitters are really well trained. And we can we can change parts out really efficiently. Because the you know, whatever it is, is set up so that you can go in and out. Versus you have to take, you know, we haven't got a part we've got to order it with, you know, whatever it might be that could actually slow you down. So we're always reactive versus reactive, it goes bad versus really trying to understand what those boats have. Yeah, so so you can understand that, yeah, he kind of ends up being able to build on both learnings versus always trying to respond.
Graeme Fitzgerald
I guess I'm in recent times I've been. So the thing you just reminded me of his Einsteins thought is that, you know, things should be as simple as possible, but no simpler. And so what you're saying is we often complicate things, for the sake of in some respects to improve things, but actually don't actually over complicated. And that takes you away from being running well, or doing the job well or so that's what resilience is, is that what you're saying is a resilient
Deirdre Lewis
part of it. That's part of the whole resilience thinking. I think the other thing that, you know, you're talking about, you know, what hampers this sort of stuff, I think the other thing that can hamper it is people and culturally I think it's a human thing, right? So people really want to do a good job and nobody wants to get blamed if they make a mistake, right? The people make mistakes all the time as but As humans, we actually not very well change accepting other people's. So culturally, you can get into the space of going well who did it wrong and what happened versus and our whole system is built around that. So it's like what happened? And then the five why's or whatever it is you're gonna do to investigate something that's gone wrong. And so as human beings, we can get ourselves into a place where people kind of clam up and go, Well, I can't say that because somebody is going to say I'm a bad worker, or I did it the wrong thing or because I know it's bad to make a mistake. And I'm the one who stopped the line from working or I'm the one who cost the business 10 grand or whatever it might be. Yeah, this is going well and I'm not gonna get by So I'm going to open up the conversation and actually explain that I've been dealing with it for the last 10 years, we've just been patching it. And we just kept it going. But sure, you know, by sheer grit, willpower and experience, that it's never been efficient, and it's always on the brink of failure. But nobody's actually really understood that because nobody's had the conversation. So I think you're trying to break down those barriers could be a real, real way to open up the opportunity to build resilience into your system, because you know that as things fail, or people make mistakes, you can recover quickly, and without this fear of reprisal rich, that someone's already. So in
Graeme Fitzgerald
that space, I think you sort of hit on something that I've been dealing with, in recent times with some, some businesses. So people, yeah, this is a system that needs to be in place to make sure you meet the compliance and people are kept safe and the like, but a parent or somebody might want something done differently, just to meet their needs. So I will I'll just go outside of that. Thank you so much. For the chance to have a chat for
Deirdre Lewis
having a chat.
Graeme Fitzgerald
Have yourself a great day. Talk to you soon. Bye. If you're wanting tailored one to one coaching for fast results, perhaps my mentoring services the option you need. This package includes to one to one sessions each month, and the weekly accountability call, as well as access to the growing network of members in the mastermind group. Find out more by visiting Brian Fitzgerald comm.au forward slash mentoring, or contact me directly via the form on my website to understand how I can best help you grow your business. Thank you for being part of this week's episode was great to have you. I'm always keen to hear your thoughts, questions, ideas and suggestions for future topics for the podcast. So please get in touch through my Facebook page. Graham Fitzgerald, manufacturing growth specialists. My LinkedIn page or via my website, Graham fitzgerald.com.au. That's gra DMA fitzgerald.com.au. If you're enjoying what I'm putting out here, please rate review or subscribe to the podcast so more manufacturers can find out about it. And we can build our community masterminds, manufacturing this great nation. Talk to you soon.
Request a
FREE consultation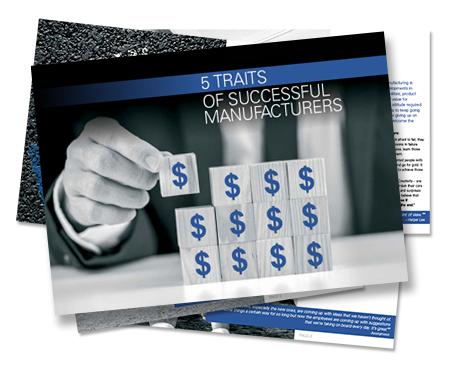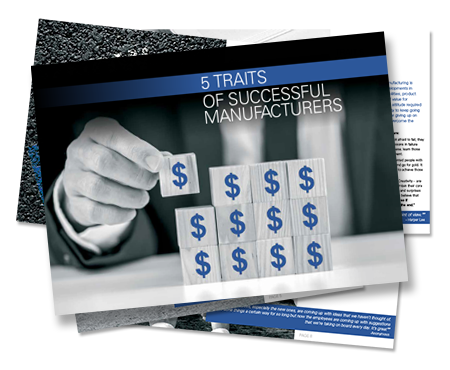 SPECIAL OFFER: 5 TRAITS OF A SUCCESSFUL
MANUFACTURER EBOOK
DOWNLOAD NOW