MANUFACTURING: HOW TO SUCCEED THROUGH ONGOING CHANGE
One of the best pieces of advice I've received from a mentor was when he explained that the concept "Everything will be alright when….." is what ruins the chance for success in anything we do.
---
The world we live in has demonstrated this time after time in the last couple of years. Just when we thought the pandemic was receding, the delta strain came along, then the omicron strain. Who knows if there's another twist in that tale to come? 
Just when we take the tentative steps toward a new normal, a major conflict begins on the other side of the globe, and then China locks down again!

DON'T STOP STRATEGY. IMPLEMENT + ADAPT INSTEAD
It's in this environment that I'm seeing leading manufacturers continue to implement the strategies they've developed to deliver their success. 
Not without pausing to consider the trends and changes occurring around them, but taking these things into account and adjusting and responding as they continue the journey to competitiveness in their chosen markets. 
With the consequences of supply difficulties flowing through to inflation pressures, a manufacturer's world barely changes. 
There's still the need to be competitive with the next best alternative. There remains the threat of disruption from shifts in energy supply or stopped supply. There's also the risk of disruption from innovative new ideas flowing through.

THE HOLISTIC FOUNDATIONS FOR SUCCESS
I believe the opportunities for the future remain bright for Australian manufacturing. The biggest challenge is to be able to deal with the near-term issues while the changes that will flow from a rapidly changing world become clearer.
I believe the foundations for success will be built on the following five key elements:
Strategy

– Having a clear understanding of your purpose and passion for success.

Process

– Investing in technology to ensure your business processes can deliver the productivity, quality, and profitability required.

People

– Ensuring the leadership and management of your people results in an aligned and enthusiastic team.

Finance

– Building the profitability required to allow you to reinvest in your business, its people and yourself.

Innovate

– Building a culture of improvement focused on the customer to remain relevant and part of the future.

Ultimately, maintaining a balanced, holistic view of manufacturing is the key.
---
Are you ready to be the next success story?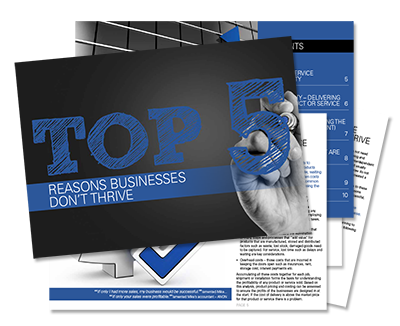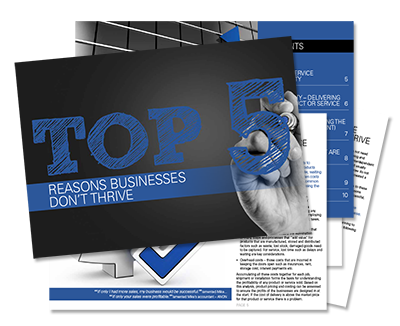 GETTING THE BASICS RIGHT
Pandemic or no pandemic - avoid the common traps that lead to business failure with this free e-book
Submit your details and you'll be given immediate access to download this FREE e-book.