JOHN COSTLEY'S LESSONS IN MANUFACTURING EXCELLENCE
John Costley, Business and Operational Excellence Practitioner with Lead C.I. knows a thing or two about achieving excellence in manufacturing. He's spent 35 years in the industry, including holding senior roles in BHP and Alcoa. 
He attributes his passion for excellence to three key experiences: going through BHPs leadership programs; having good mentors in his early career; and being promoted into positions where he was able to run and set the direction for his own departments. 
In our latest Manufacturing Mastery podcast (Episode 2), I sat down with John to discuss the pursuit of excellence in manufacturing. This included covering the Bos-Ex framework and delving into leadership culture, teamwork and benchmarking.
Here are some of the key takeaways:
DRIVE SUCCESS; DON'T MAKE EXCUSES 
The best manufacturing leaders drive their business towards success; they don't pass blame. 'The government did this', 'We didn't have imports' or 'If it wasn't for my competition, I'd be a great business'. These are common excuses given for poor performance. 
While external factors can influence how good you are, if you identify benchmarks and drive forward, you can be the best in your field regardless of what's going on around you. 
FOCUS ON OPERATIONAL EXCELLENCE + PEOPLE 
Operational excellence is about getting the best outcome out of every part of your manufacturing process every day. A big part of this is your people. Are your employees engaged, and are you getting the best out of them? 
Another part is your equipment. Are you operating at a world-class level? You need to make sure you're benchmarking against the best manufacturers. If you're not operating at your best, you won't survive. 
PRIORITISE SEVEN AREAS OF BUSINESS IMPROVEMENT 
Being world-class isn't easy. At Lead C.I., John helped come up with the Bos-Ex framework, which identifies seven areas of business improvement:
Management, planning & monitoring 

Leadership, culture & teamwork

Innovation & continuous improvement

Business acumen

Systems & processes

Technology & equipment

Technical & functional capabilities 
Creating a culture that supports excellence, building high-performing building teams, and developing people so they add value, drives excellence. Management and planning are also crucial. You need to be able to make tough decisions based on fact. 
BE A LEADER THAT CREATES LEADERS 
True leadership is about the ability to lead and influence others. 
To achieve excellence, you have to believe in the business, tell the story of success, and convey this so it gets support and other people also believe it. When the belief catches on and people become engaged, achieving excellence becomes much easier. 
To be a good leader, you need to be a constructive leader. Plus, you need to understand that you can't do it alone – you need to build teams you can rely on. 
Don't be a passive leader, avoiding the issues and making excuses for why you can't be excellent. Also, don't be that aggressive leader, directing from above. If you fail to listen to ideas, people will disengage and ultimately leave. Encourage ideas, motivate people. 
IF THINGS ARE GOING BAD, LISTEN, ACT AND ASK FOR HELP
One of the greatest challenges John met with was when he and I were working for the steelworks back in 1995. He describes the people as being the most dysfunctional group he had ever met. In addition, expense upgrades hadn't seen improvements. 
The key to turning things around, he says, was listening to people. We had a vision and began taking people's ideas on board while taking away excuses and acting on promises. 
As well as implementing their plan, we also looked to see what world-class players in manufacturing were doing and turned to them for help. Significant improvements and excellence followed. 
The greatest overall lesson that John puts forward is that when you're in a position of leadership, you have to decide how you're going to take on the challenge. Don't blame the past; understand today and what you have to work with, and look to world-class players for inspiration. Finally, be responsible and accountable to make the change. 
To listen to the full conversation with Graeme and John, as well as other episodes, head to the Manufacturing Mastery Podcast section of our website.
Are you ready to be the next success story?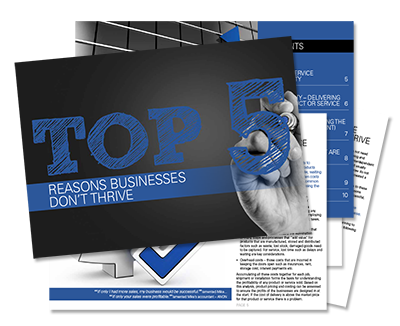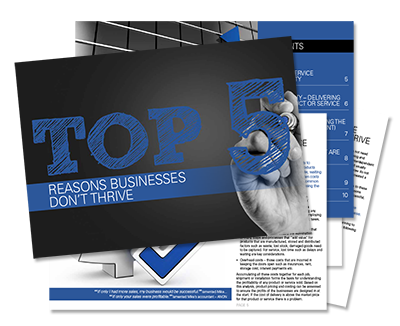 GETTING THE BASICS RIGHT
Pandemic or no pandemic - avoid the common traps that lead to business failure with this free e-book
Submit your details and you'll be given immediate access to download this FREE e-book.