EXPERT INSIGHTS ON HOW TO NAIL MARKETING IN MANUFACTURING
How good are your efforts when it comes to marketing your manufacturing business?
Perhaps you know you need to be doing it but don't really understand what you need to do. Or maybe you're too busy in your business to make time for it – or both?
---
In my latest Manufacturing Mastery podcast (Episode 3), I'm joined by friend and marketing maven Jacqui Daley, founder of The Measured Marketer (TMM).  TMM specialises in supporting Australian manufacturers in promoting their business and brand.  
With over 18 years' experience in developing marketing strategy, Jacqui was kind enough to share her industry-honed insights. In our discussion, she talked about how best to approach marketing. Here are the key elements she says you need to consider. 
START WITH THE MARKETING BASICS 
When a new client comes to Jacqui for help, she always starts by focusing on some key questions that set the core foundations of marketing. 
Do you have a clearly defined value proposition? Does your branding match your market needs? Are you easy to find online? Do you have a good website? If your answer is no to all or any, this is where you need to start. 
Unsure what your value proposition is? Essentially, it's about understanding your customer.  What do they need? What problem do you solve? And what makes your product or service unique in the market?
SET UP YOUR MARKETING METRICS 
To prove the value of your marketing, you need to measure what matters – something Jacqui has to do daily in her line of business. Everything can be measured. There are so many ways to analyse how your business is performing from a marketing perspective. 
Here are the top five things to measure when looking to improve profitability and sustainability:  
Your performance against your goals and plan 
Take your business goals and then think about how your marketing can support these objectives. Say you want to sell 500,000 units or generate $1 million in revenue for a particular product. You need to write this down and use it as a benchmark against which you measure your performance monthly. 
How well your branding is working 
There are two elements to branding: First, how you look: In other words, your visuals such as your logo, website, and emails. Do they appeal to your customer base? Second: How well your value proposition is being communicated. Online surveys, interviews, focus groups and talking to your customers will give you the answer.  
There's so much you can learn from your website, not only about your current performance but also future trends. What products are generating more profit than others? Where is your traffic coming from? Once you've got your benchmarks, such as number of monthly visitors, you can look to grow and improve over time. Google Analytics is a must for this, says Jacqui, so make sure you set it up. 
The size of your database
It's important that you understand the number of prospects you have.  
How many people did you speak to this day, week, month, year? How many customers do you have right now? The more you understand your prospects and customers and their conversion path, the more your business will thrive. 
The performance and outcomes of your marketing activities 
Whatever tactics you're using, from running marketing campaigns to investing time in social media or ads, it's crucial you measure how well they're working. There are lots of metrics you can focus on. Jacqui states the importance of not giving too much weight to immediate results; it could be that your sales pipeline is a slow burn. 
EXPLORE OPPORTUNITIES IN OTHER MARKETS
Manufacturers tend to do really well in one particular industry or segment. However, they don't often explore opportunities in other markets or know how to exploit them.
It could be that you're going well in the local market but are missing huge opportunities overseas. One thing that COVID-19 has taught us is that relying on one small segment of the market can be risky, while broadening your market can make you more resilient. 
Importantly, to explore these opportunities, you need to clearly understand how to articulate your products and services and the problems they solve for the market.
PICK TACTICS TO MATCH YOUR NICHE AND NUANCES 
Every marketing tactic won't work for every business or manufacturing niche. Therefore, one of the critical things you need to do is consider the nuances of your business and what channels and tactics will serve you best. 
If you're a B2C business selling to consumers, you need to focus on different channels than you would if you were B2B – for example, whether you're on Facebook versus LinkedIn or sending out emails every week or once a month. What tactics you choose should be targeted to your customer base. 
There's so much going on in manufacturing at the moment and so many opportunities to take advantage of. Because of this, now is a fantastic time to invest in your marketing and consider bringing someone in to help. Jacqui likens success in marketing to beating a drum; it's something you need to bang away at consistently to see results. I tend to agree.
---
To listen to the full conversation with Graeme and Jacqui, as well as other episodes, head to the Manufacturing Mastery podcast section of our website.
Are you ready to be the next success story?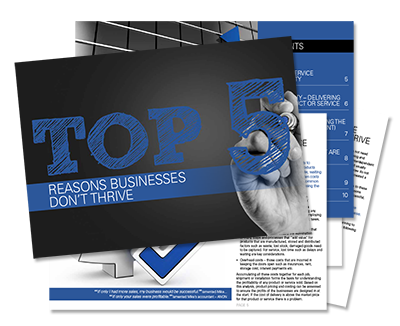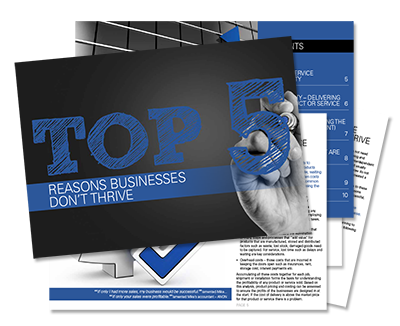 GETTING THE BASICS RIGHT
Pandemic or no pandemic - avoid the common traps that lead to business failure with this free e-book
Submit your details and you'll be given immediate access to download this FREE e-book.