5 LESSONS FROM COLLABORATIVE MANUFACTURING IN 2022
I recently facilitated a workshop focusing on the fundamental concepts of collaborative manufacturing. 
Now, those of you who know me well will understand that I've developed a 'healthy scepticism' toward the effectiveness of programs or initiatives presented as the 'future for manufacturing'.
---
I developed this scepticism over my years in steel manufacturing, where it was common for a new program to be rolled out every 3 to 4 years. In almost all circumstances, the goals and targets of the previous initiative weren't achieved, but there was renewed vigour around the 'new approach'.
Stepping into the challenge of bringing light to one of the favoured initiatives promoted as 'the future' was an interesting exercise – one with many lessons for myself and Australian manufacturers. 
LESSON #1 – IT'S ALL ABOUT IMPROVING INFORMATION FLOW
Collaborative manufacturing is a label used to describe the concept of improving the flow of information between different business silos. 
It recognises that, in many situations, the manufacturing process has typically been separate from the other activities of a business, such as ordering materials and receiving orders from customers. 
It has been the driving force for disruption (and change), leading to the application of new technologies to respond to the challenges of the time. 
I would suggest that the disruption drivers remain the same as those from the first industrial revolution. These include changes in energy sources and cost, shifts in social expectations and the impact of changed political circumstances.
LESSON #2 – INVEST IN PEOPLE WHO UNDERSTAND THE NEW TECH + METHODS
Collaborative manufacturing in its purest form is targeted at improving the flow of information to allow better decisions to be made. 
The new technologies and methods now available to enable this include robotics, big data and the Internet of Things, cloud computing, analytics, bots, AI and Augmented Reality as well as blockchain.  
But, to use these tools, a business needs to invest in people with the knowledge of what these tools can do. In most organisations, the decision-makers are more likely to be older and less acquainted with the tech and applications.
LESSON #3 – A CLEAR PURPOSE, VISION + MISSION IS CRITICAL 
If collaborative manufacturing is about improving the flow of information and allowing better decisions, then having a clear understanding of what the business is trying to achieve (its purpose, vision and mission) across the organisation is the foundation for success. 
It's only by having this clear understanding that the people in your organisation can identify where the opportunities for improvement are and then apply the new tools to make those improvements.
LESSON #4 – YOUR PEOPLE MUST UNDERSTAND THE 'WHY' + THEIR ROLE
Having a clear understanding of where your business is going is the first part of achieving success. 
But, if the people within your team don't understand their role in achieving the vision or mission, no amount of new tools (or toys) will allow improvements to be achieved.
It was surprising that many participants were describing challenges in achieving progress in the implementation of LEAN during the workshop. When scratching below the surface, the root cause lay in not being clear enough with people about why and the importance of individual roles in achieving success.
LESSON 5 – INNOVATION COMES FROM A CULTURE OF IMPROVEMENT 
Innovation is described as one of the keys to future success. It's almost as if there's a belief that "Once I can innovate, everything will be ok". 
What was found during the workshop was that those businesses who were finding success in innovation were more likely to be those who had developed a culture of striving for improvement. 
It was as if those businesses focused on getting better were less worried about being innovative, and, in doing this, innovation happened as a matter of progress. When a new approach was needed, the solutions would be found.
---
There were many other lessons and opportunities for learning during the development of the program and facilitating the workshop. However, these are a few that stand out as I look forward to the 2022/23 financial year and beyond. 
The pandemic may be fading as an impact, but the other drivers of change remain ever-present: transitioning to new energy sources, new applications for technology, changing expectations from our communities and shifts in world politics.
For me, this has reinforced the importance in manufacturing of doing the things required for success 'with your people, and not to your people'. When everything is changing, success requires a holistic approach.
Are you ready to be the next success story?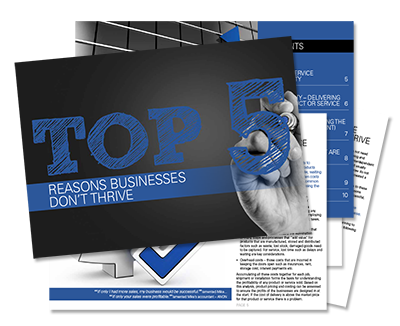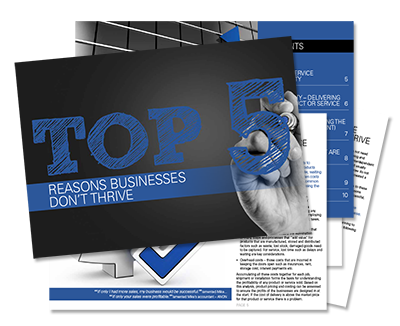 GETTING THE BASICS RIGHT
Pandemic or no pandemic - avoid the common traps that lead to business failure with this free e-book
Submit your details and you'll be given immediate access to download this FREE e-book.