4 SECRETS OF PROCESS IMPROVEMENT SUCCESS IN MANUFACTURING
James Chevis is a name synonymous with business improvement in Australia.
An independent Lean Six Sigma Master Black Belt based in Wollongong, NSW, he has over 20 years' experience in both theory and practice.
---
His passion is inspiring and his insights incredibly valuable both to those in manufacturing, where his career began, and other industries. Driven by curiosity, James delves into what makes processes tick and believes that improving processes makes lives easier. 
In my latest Manufacturing Mastery podcast (Episode 4), James and I had a great discussion about this business improvement thing. To sum it up, I've pulled out some of the key secrets to real, sustainable process improvement – some might surprise you. 
SECRET 1: START WITH PEOPLE NOT PROCESSES 
The best way to get started with business process improvement isn't by looking at your processes; it's by listening to people. Take the time to connect and understand what drives them each day. What are their perennial problems? This will show you where to look.
After listening to what people have to say, the next step is to question it. Is what they're saying a fact or is it a point of view? 
People don't always describe things in a clear and concise way. Therefore it's important you verify what they're talking about and back it up by observing what's actually going on. Problems in processes are often driven by people's misunderstanding or past principles. So open your eyes not only to what people are saying but also to how they react.
The old Pareto principle that 80 per cent of outcomes come from 20 per cent of causes is powerful and often true.
SECRET 2: TAP INTO YOUR VALUABLE DATA 
Data is essential to successful and sustainable process improvement. It helps you bring process issues into focus – issues that may have been hidden behind the noise of busy day-to day-work. Data can also back up or disprove what people are saying. 
However, many businesses aren't using what they have, leaving their valuable data gathering dust. 
In the next five to 10 years, real-time data gathering and data analytics capabilities will only accelerate, delivering better, faster insights for swifter decision making. Manufacturing and other businesses that invest in innovative data tools to collect, collate and analyse data will be at a huge advantage. 
SECRET 3: EMBRACE THE TOOLS AVAILABLE 
With your data collected, you can use science and the practical application of tools to help you really crack open the problem. In other words, to get to the root of them so you can fix them. If you don't know or understand the tools that are out there, educate yourself. Plus, embrace their role in enabling improvement. 
Tools and techniques such as lean manufacturing and Six Sigma can not only help you identify and find a solution to your process issues. They allow you to redesign your business processes from the ground up. 
People often rely on past knowledge and principles when trying to making business process improvement. Many don't actually have any formal training in improvement. By understanding the improvement tools and techniques available and seeking help in applying them, you're much better placed to succeed. 
SECRET 4: BELIEVE YOU CAN SOLVE THE PROBLEM
While you might think there's a problem, believing it's being caused by the things you can demonstrate – and getting others to believe the same – isn't always easy. Neither is being given an answer and being certain implementing it will work. 
To overcome this lack of belief, it's essential that you listen to what the facts and your data are telling you. In addition, be confident that the answer you get will be effective. Mindset really is crucial to process improvement success.
When it comes to our business processes, many of our beliefs (and subsequent actions) are not rational; problems are often caused by misconceptions and repeated mistakes. But, with the right approach, it's possible to overcome them to drive improvement and success.
---
To listen to the full conversation with Graeme and James, and other episodes, head to the Manufacturing Mastery podcast section of our website.
Are you ready to be the next success story?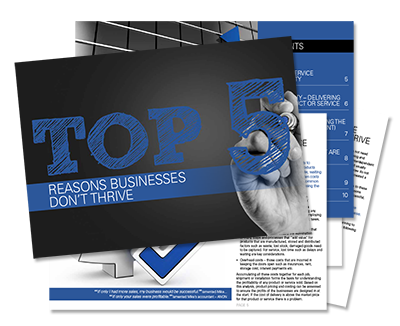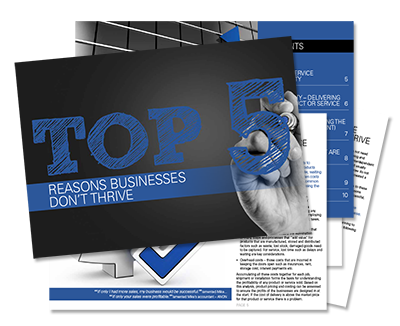 GETTING THE BASICS RIGHT
Pandemic or no pandemic - avoid the common traps that lead to business failure with this free e-book
Submit your details and you'll be given immediate access to download this FREE e-book.