10 ways to stay ahead of your business competitors
One of the interesting dilemmas for owners and managers of manufacturing businesses is deciding 'how well do I need to understand my competition?'
If we invest time and effort in studying our competition, does that mean we are not confident in our own product? If we do not know our competitors, how big is the risk?
There are a number of questions that every business should be able to answer with an unqualified 'yes'. The risks of ignoring your competition and not understanding what, and how, they offer their products, are in my opinion large.
10 questions for business owners
Here's 10 questions every business owner should be able to answer YES to.
Do you know who your competitors are? Do you know where they are located and how big they are? Would you be aware if any new competitors entered your market?
Do you regularly monitor your competitors' advertising and promotions?
Do you talk to your suppliers about your competitors and gather information about what they're buying and what quantities they purchase?
Do you encourage your staff to keep an eye on marketing activity by your competitors?
Do you keep up to date with technological developments in your field and will you know if your competitors adopt new technology into their business?
Do you know the statistics of your marketplace – what your share of the market is and what market share is held by each of your major competitors?
Have you conducted a SWOT (Strengths, Weaknesses, Opportunities and Threats) analysis on your business? Are you prepared to deal with any competitive threats that might be identified?
Do you know what opportunities exist for you to grow your business – either at the expense of your competitors or by expanding into new markets?
Do you know what is happening in the legislative environment that might affect your organisation – that any pending legislation doesn't pose a threat to you or mean that you will have to change the way you conduct your business?
Do you regularly research your products against those of your competitors? Are you able to respond quickly if you find your product offers fewer features and benefits or needs improvement?
Know your competitive landscape
I would suggest that other than understanding your customers' needs and how your products create solutions for them; knowing the competitive landscape is one of THE most important aspects of building and maintaining a sustainable and profitable manufacturing business.
A business that knows and understands its rivals has a much better chance of being able to withstand competitor activities and to formulate strategies that will allow the business to thrive and grow.
Manage your competition effectively
Competition is a fact of life. Those who manage it effectively and use it to improve their own organisation will find real success in business. Fine tuning your knowledge about the competition and the marketplace will give you a real edge on competitors.
Redefine what's possible in business (and life) with proven growth strategies and leading industry advice from manufacturing growth specialist Graeme Fitzgerald. Contact Graeme to arrange a consultation.
Are you ready to be the next success story?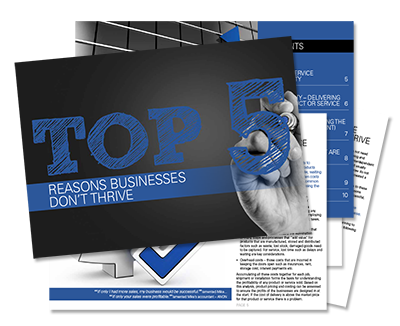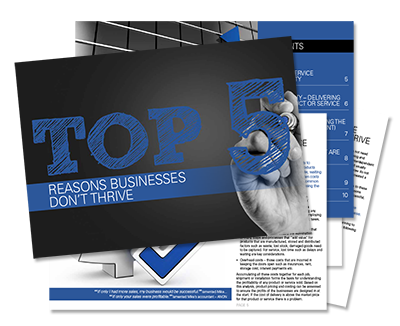 GETTING THE BASICS RIGHT
Pandemic or no pandemic - avoid the common traps that lead to business failure with this free e-book
Submit your details and you'll be given immediate access to download this FREE e-book.